Skip to content
Solid Hardwood TV Racks & Stands
We create high-quality, bespoke hi-fi and AV racks, only ever from the finest quality solid hardwoods. For exceptional acoustic performance and aesthetics, and bespoke sizing to suit your exact requirements, browse our range of hi-fi racks and TV stands to find the perfect hi-fi rack for you.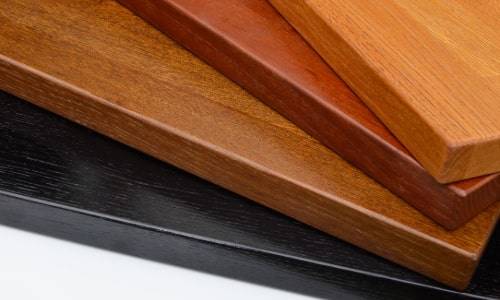 Precision-made from solid hardwood in the UK
Most traditional musical instruments are constructed from wood due to the unique mechanical and acoustic properties of this material - and this is exactly why we manufacture our products from solid hardwood at Hi Fi Racks.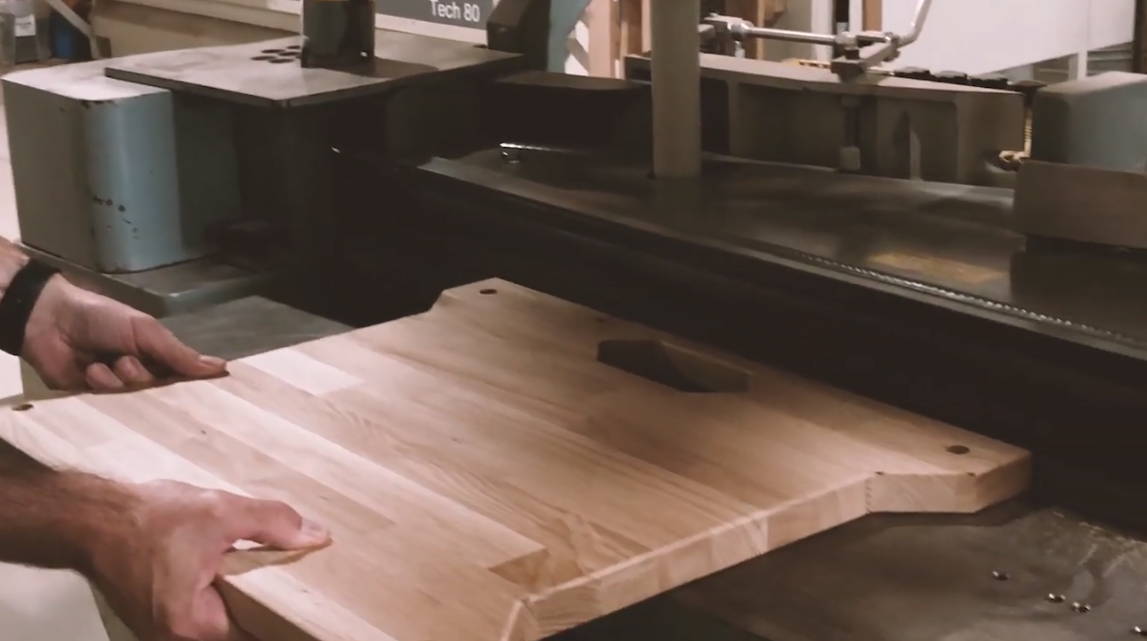 Any bespoke width, depth or height to suit your needs
Our bespoke service allows you to choose the width, depth and height of the rack to suit your needs, tailoring the design to perfectly fit a space in your home or your equipment dimensions, in line with our ethos of "One size does not fit all".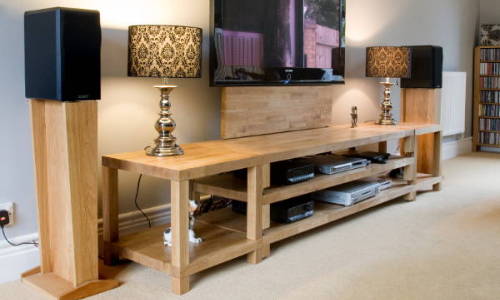 Award-winning design and development process
Our racks deliver acoustic performance, aesthetics and functionality without compromise, designed to ensure that they perform acoustically and fit into the available space, whilst being an attractive piece of furniture.
"Huge improvement to sound"
The overall sound has become a lot more like a live performance, with more weight and increased dynamics to the rhythm section. Each instrument in the band is now firmly located in the sound stage, with lead vocals having better definition and discernible subtleties never heard before, and backing vocalists better defined and separated.
- Ewart, Podium XL Rack
"Seamless customer service"
I would like to say 'Thank you' for such seamless customer service. I have been looking for a TV stand for some time now that would accommodate an AV receiver and centre speaker, and Hi Fi Racks have the perfect solution. Our Podium XL (V) TV Stand looks beautiful in the living room and fits all of the hifi equipment. We would definitely recommend!
- Harminder, Podium XL (V) Rack
"Could not be more pleased"
I could not be more pleased with the quality of the products and customer experience; the racks and stands are great value for money, are sturdy, aesthetically pleasing and help to enhance the acoustics of my equipment. In addition, the team at Hi Fi Racks were very accommodating with various customisation requests and changes to my specifications.

- Tony, Omnium8 Rack
Sunday,Monday,Tuesday,Wednesday,Thursday,Friday,Saturday
January,February,March,April,May,June,July,August,September,October,November,December
Not enough items available. Only [max] left.
Add to Wishlist
Browse Wishlist
Remove Wishlist