Skip to content
Solid Hardwood Speaker Stands
Whether you're looking for a specialist speaker stand for your Harbeth or Spendor speakers, or require a bespoke speaker stand tailored to your exact dimensions, our range of solid hardwood speaker stands offer acoustic performance, aesthetics and stability for any brand of speaker.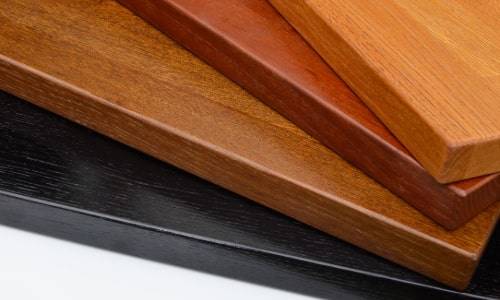 Precision-made from solid hardwood in the UK
Each speaker stand we create is made from the finest quality solid hardwood, renowned for its acoustic and aesthetic properties. We bond each wood piece with the grain, concave to convex, counteracting any residual resonance.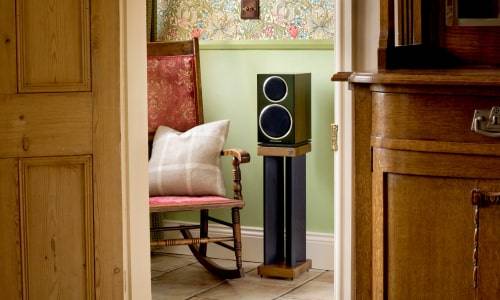 Any bespoke width, depth or height to suit your needs
Many of our speaker stands are available in any bespoke top plate dimensions and height, enabling you to seamlessly match the stand to your speaker's footprint whilst achieving correct speaker positioning in alignment with your ears.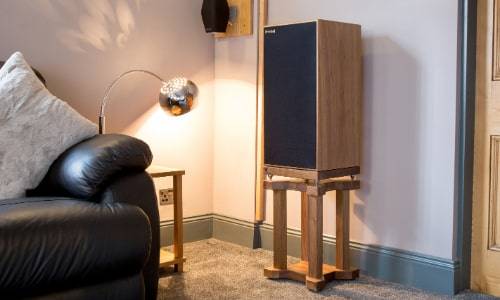 Award-winning design and development process
Designed to deliver market-leading acoustic clarity, our solid hardwood speaker stands are precision-designed to ensure rigid speaker support and a stunning aesthetic. Enjoy a listening experience like no other with Hi Fi Racks.
"A real difference in the sound"
I bought these stands to sit next to an oak effect unit for my hi-fi separates, and the speaker stands match perfectly. They are solidly built, are of really good quality, are easy to assemble and provide a good level of elevation for the speakers. I noticed a real difference in the sound as opposed to the speakers being lower down.
- Andrew, Duet Speaker Stands
"Transformed my speakers"
All I can saw is wow, I truly underestimated the deadening qualities of these stands. I'm no audiophile, but I appreciate good sound. I upgraded from pretty basic steel stands. The difference is like chalk and cheese! Sat on them are my Mordaunt Short Mezzo 3s and the soundstage, bass, everything is so much better. Even the wife likes them!!
- Stuart, Podium Slimline Speaker Stands
"Could not be more pleased"
I could not be more pleased with the quality of the products and customer experience; the racks and stands are great value for money, are sturdy, aesthetically pleasing and help to enhance the acoustics of my equipment. In addition, the team at Hi Fi Racks were very accommodating with various customisation requests and changes to my specifications.

- Tony, X 50 Small Speaker Stands
Sunday,Monday,Tuesday,Wednesday,Thursday,Friday,Saturday
January,February,March,April,May,June,July,August,September,October,November,December
Not enough items available. Only [max] left.
Add to Wishlist
Browse Wishlist
Remove Wishlist